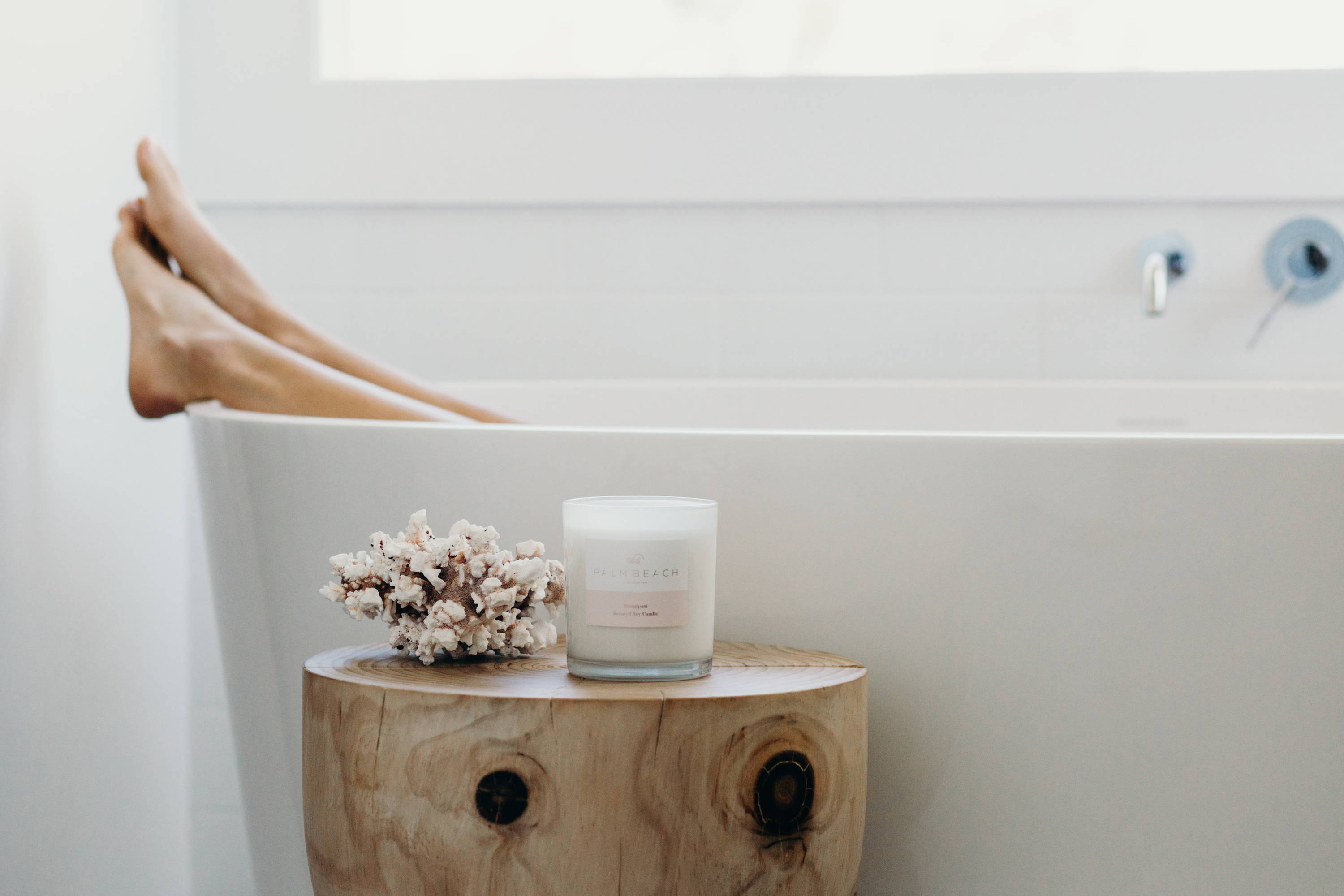 Get to Know Your Candle Brands: Palm Beach Candles
What is your favourite candles in 2019?
As we get to that time of year when we celebrate and welcome in a new year. We finally get to try out some of our NEW candles that we have either purchased or received as a gifts.
Palm Beach Collection of Candles inspired me to write about my favourite candle for 2019.
The Watermelon Candle ! LOVE IT ..... The fragrance was true to summertime days filled with the Sweetness of Watermelon, so refreshing and after burning the candle for 20 mins it transformed the room with the most wonderful fresh fragrance that truly amazed my senses.....
Fragrance Notes:Top: Citrus Splash, Guava, Cucumber WaterHeart: Sliced Melon, Honeydew, WatermelonBase: Vanilla Ice, Sheer Musk. Hand poured candles with a burn time of up to 80 hours.
Who is Palm Beach?
Palm Beach Collection is a family owned and run Australian Business, passionate about creating beautiful fragrances that are inspired by Australia's Coastal Landscapes.
The collection is a luxurious yet affordable collection that consists of hand poured scented candles, reed diffusers and bath products available in an array of inspiring fragrances.
The Fragrances are influenced by Sydney's Palm Beach, a place that has shaped and defined Palm Beaches Journey as a brand.Palm Beach Collection offers a unique selection of products designed for the Australian aesthetic and lifestyle.
Candles2go have the full collection on offer. We pride ourselves on offering our customers Top Quality Customer Service.
Candles2go core customer values are:
• SPEED OF DELIVERY
• EFFECTIVE CUSTOMERS COMMUNICATION
• EXTENSIVE RANGE OF PRODUCTS
We look forward to assisting you, please feel free to contact us or visit our friendly team:
Store address: 2/18 Blaxland Road,Campbelltown, NSW. 2560
Contact Number: 02 4602 0510
Email: sales@candles2go.com.au
For some last minute Christmas gifts , please see below some of the Palm Beach Christmas Gifting Collection.....
Liquid error: product form must be given a product