GLASSHOUSE FRAGRANCES – REIMAGINED LAUNCH - MARCH 2020
From the beginnings of Glasshouse Fragrances in 2006 -a spark of imagination and belief in the power of fragrance to transform the everyday….Since its launch in 2006, Glasshouse Fragrances has quickly grown to become a leading brand in the Australian Fragrance Market.They are the creators of the most electric Scents. You really can't get enough. 
You demand more, seeking bold and lasting fragrances that give you emotionally charged experiences that take you beyond the bottle.Glasshouse fragrances believe that your sense of smell is the most powerful one of all. Its why they create incredible products and ground breaking scents that make you feel amazing.Each Glasshouse Fragrance delivers unrivalled experiences that take you further than fragrance.Your sense of smell is the most powerful one of all. 
They understand this mysterious power and want to ignite you with feeling and transport you to wherever you want to be, emotionally and physically.The pursuit to deliver unrivalled moments that move you. Capturing the essence of the world's most exciting and stylist destinations through fragrance. The products own superior quality fragrance, packing and product.Proudly Australian designed, owned and Australian made. 
Glasshouse have officially launched an exciting NEW look and NEW PRODUCTS ….What's new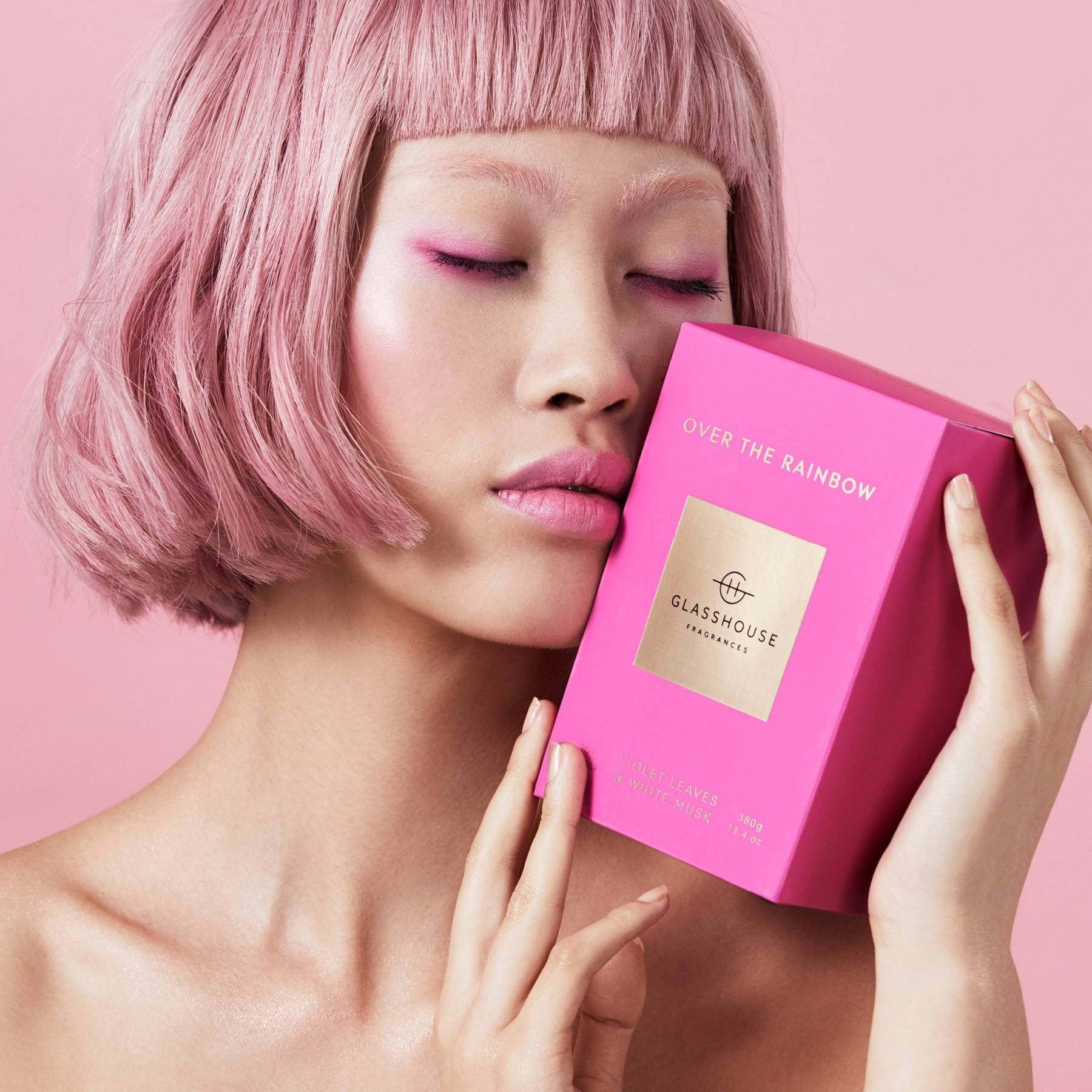 Reimagined Triple Scented Candles, soy blend wax has been created exclusively for Glasshouse Fragrances by the World's leading candle experts. 

Using only the highest quality soy blend wax and all natural lead-free cotton wicks encourages a burn that is pure and intensely fragrant with a clean and even aesthetics.New look vessels embody streamline angles and elegant lids with the Glasshouse Fragrances logo screen-printed on the jar. 
Candles are packaged up in soft touch boxes with gold foiling for a more modern & contemporary look & feel. 
• 380g Soy Candle 
• 60g Soy Candle 
• 760g Soy Candle (limited fragrances)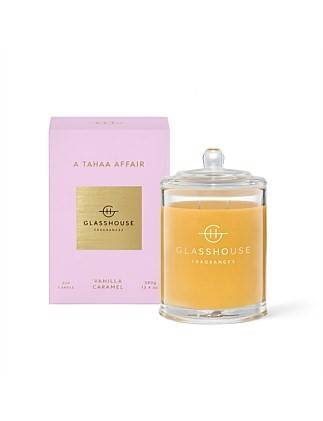 World Class Fine Fragrances that transcend everyday… Each glasshouse Fragrance is created without comprise and with its own distinctive character. 
Created by the world's leading fragrance houses who have also created some of the top Eau De Perfumes that are daringly potent and absolutely addictive. 
• 14ml Travel Size Eau De Perfumes 
 • 3 x 19ml EDP & Atomiser Set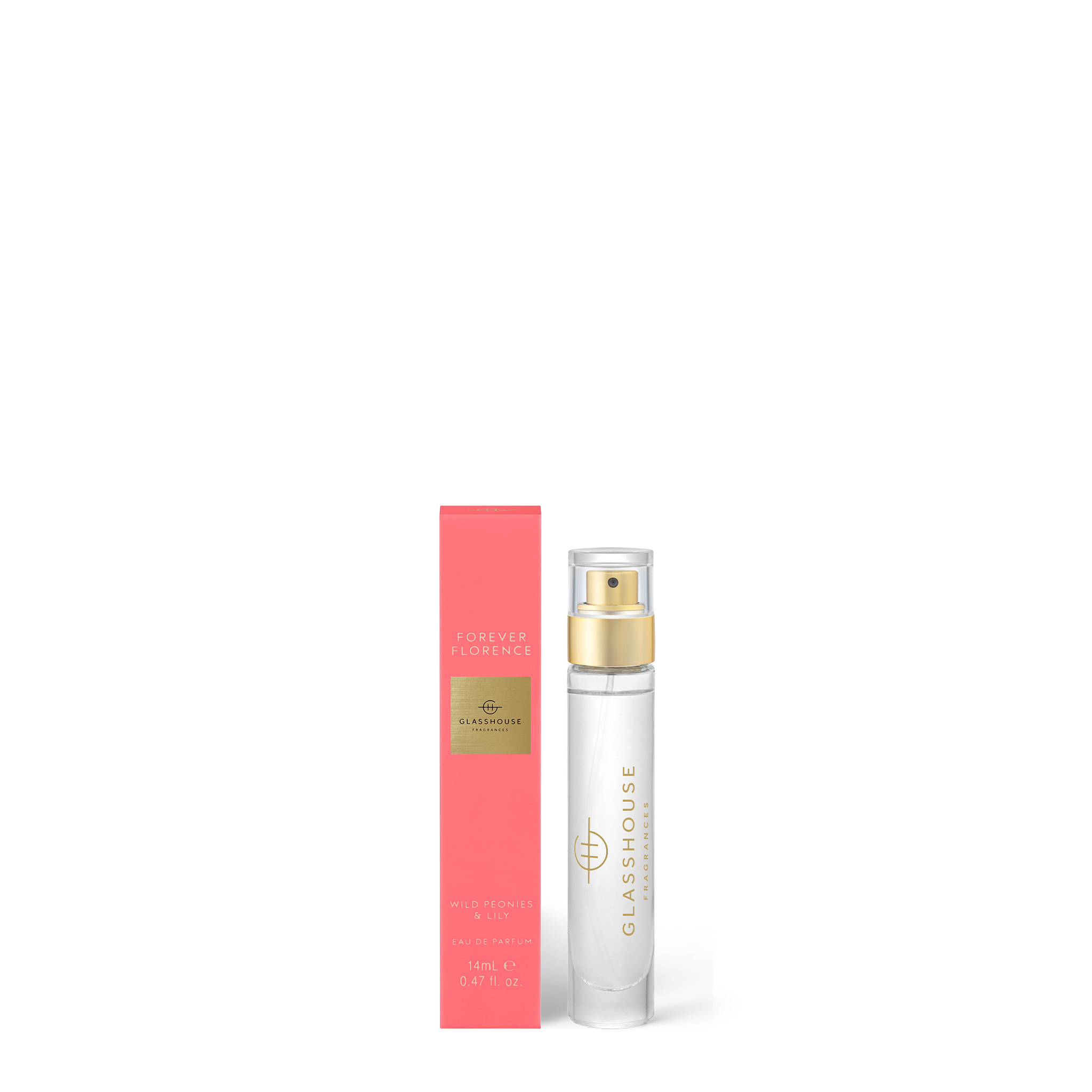 A luxurious and creamy shower gel with coconut oil and Aloe Vera leaves the skin superbly soft, refreshed and beautifully fragranced. 
Filled with everything that is great for your skin and free from things that aren't. Premium packaging that looks great is any bathroom and available with an optional pump. 
NO PARABENS AND NO SILICONES. 
 • 400ML Bath & Body Shower Gel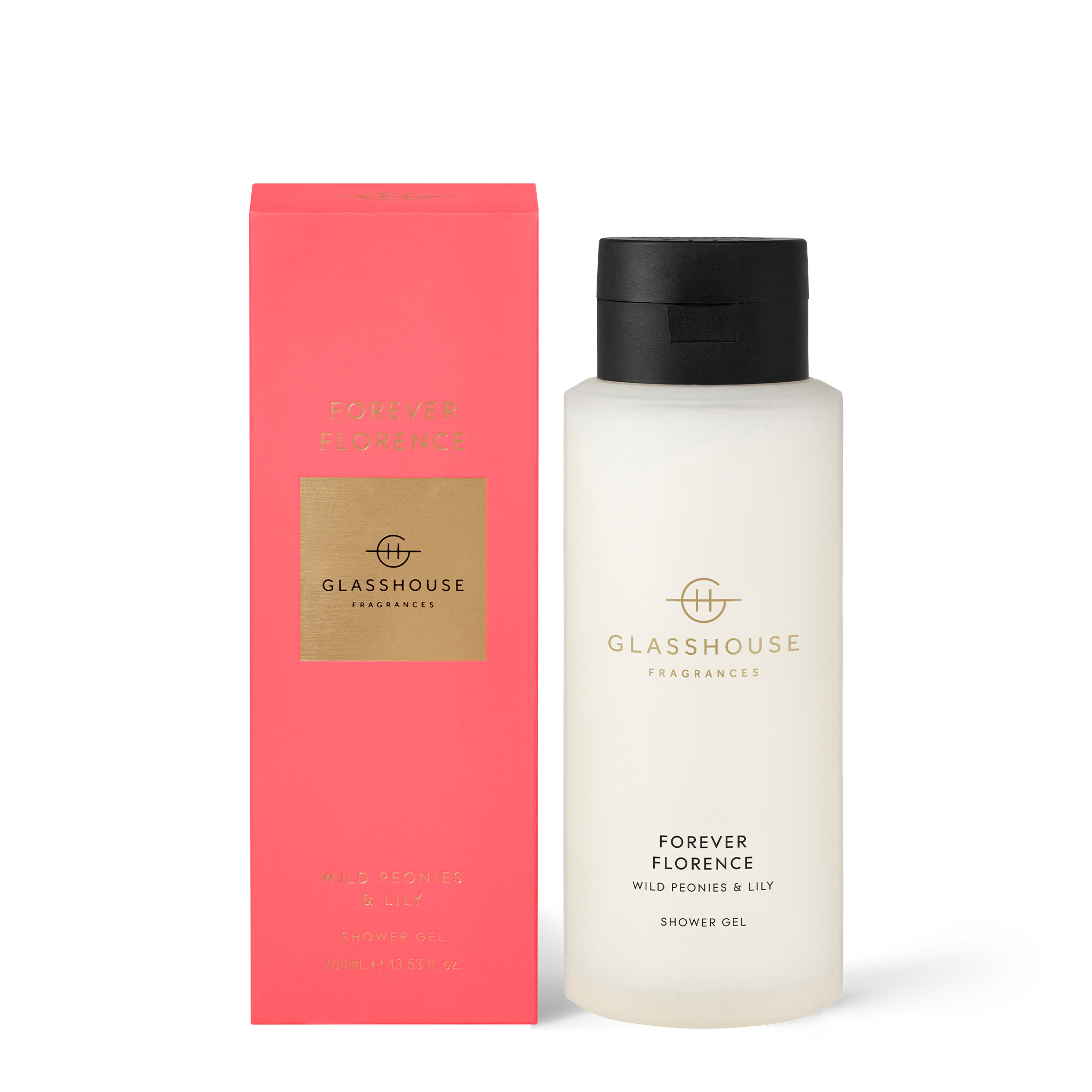 Enriched with Shea butter, apricot kernel oil, rosehip oil and Aloe Vera. 
This rich and decadent whipped body lotion leaves the skin nourished and beautifully fragranced. 
 • 400ml Bath & Body Lotion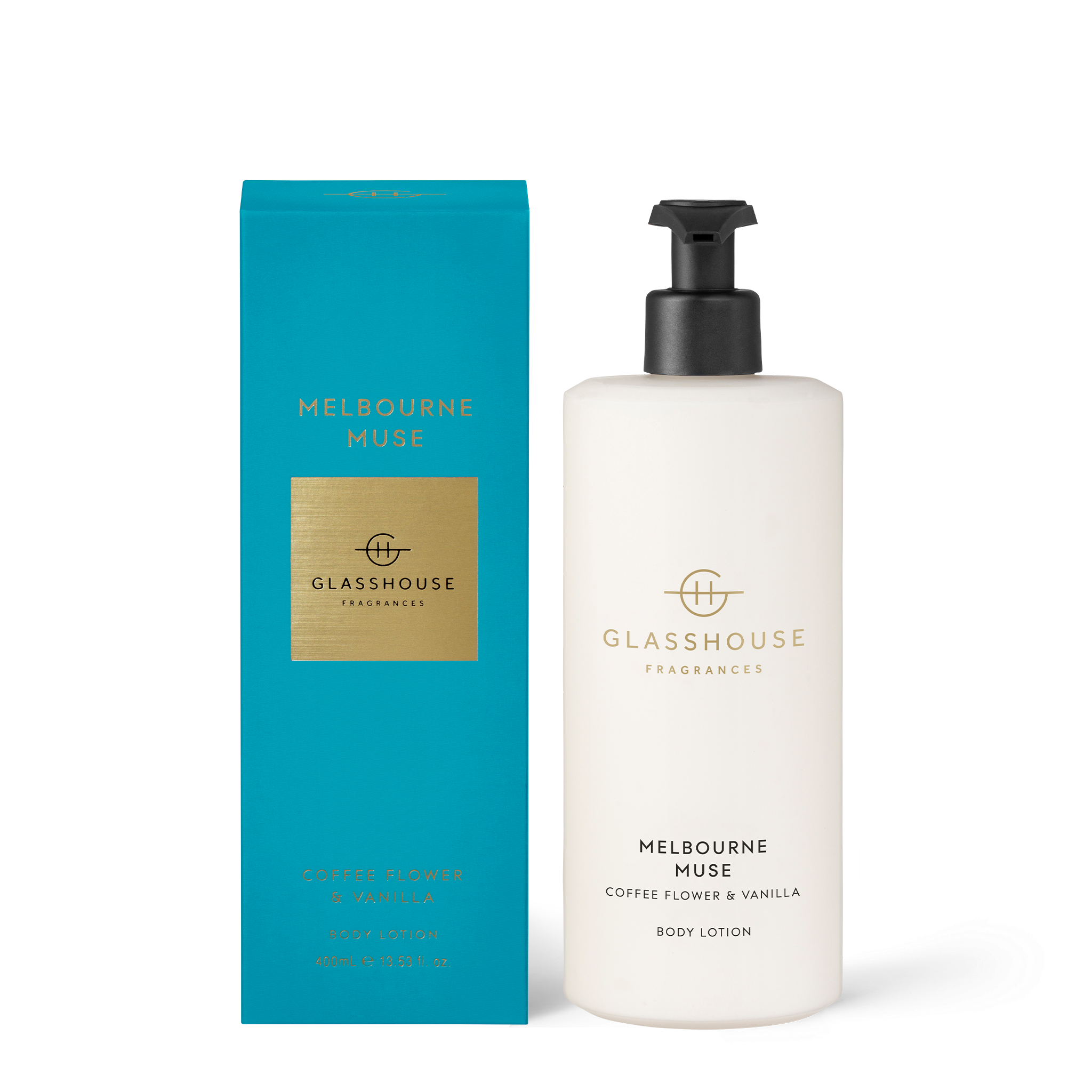 French Milled Body Bar rich in Almond oil and Vitamin E.Why French tripled milled soap is so special? Its passed through a milling machine of smooth stainless steel rollers three times, producing a bar that is thoroughly mixed and free of air and excess moisture. 
This results in a firm, long lasting body bar which retains its shape, and delivers a luxurious. Foamy lather.Contains antioxidants that leaves the skin silky soft and sweetly scented. 
 • 180g Body Soap Bar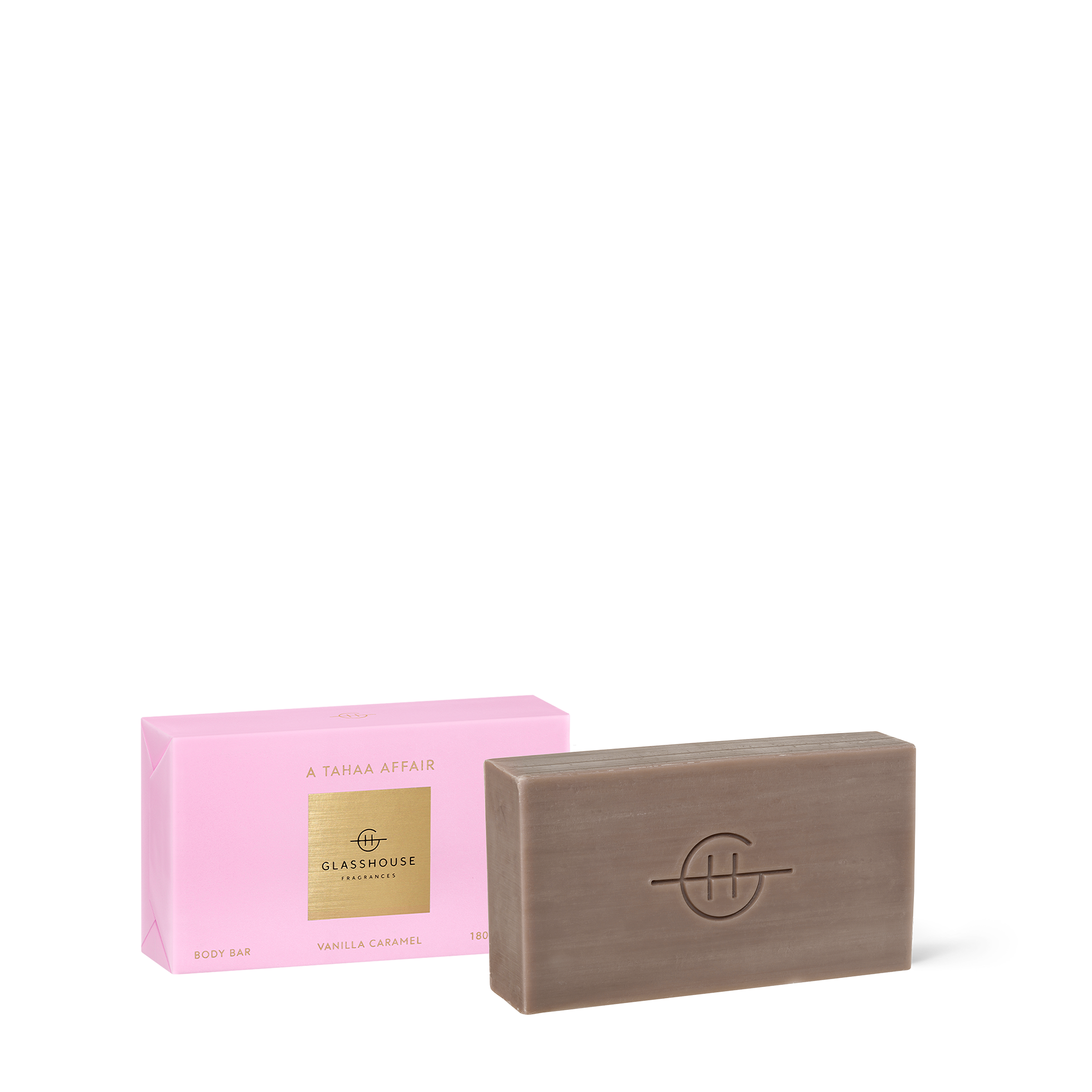 Intensely fragranced with Fine Fragranced by the world's leading perfumers. This soothing hand wash contains antioxidant Aloe Vera and nourishing Kakadu to leave hands soft and beautifully fragrant. 
Treat your hands to something truly special. 
• 450ml Hand wash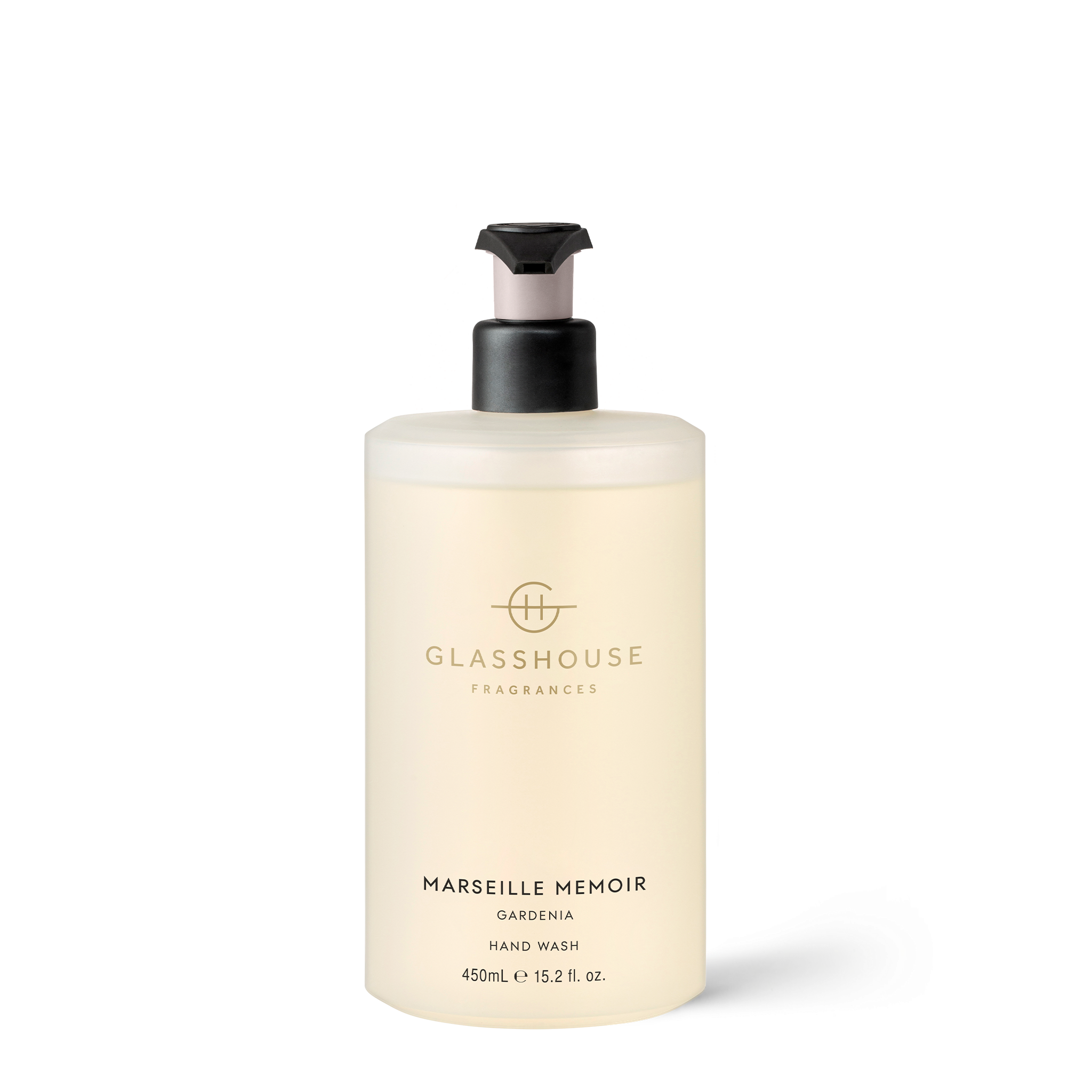 Enriched with Shea Butter, Apricot Kernel Oil, Rosehip Oil and Aloe Vera. 
This hydrating hand cream nourishes the skin leaving the hands soft, non-greasy and delicately fragranced.
• 100ml Hand Cream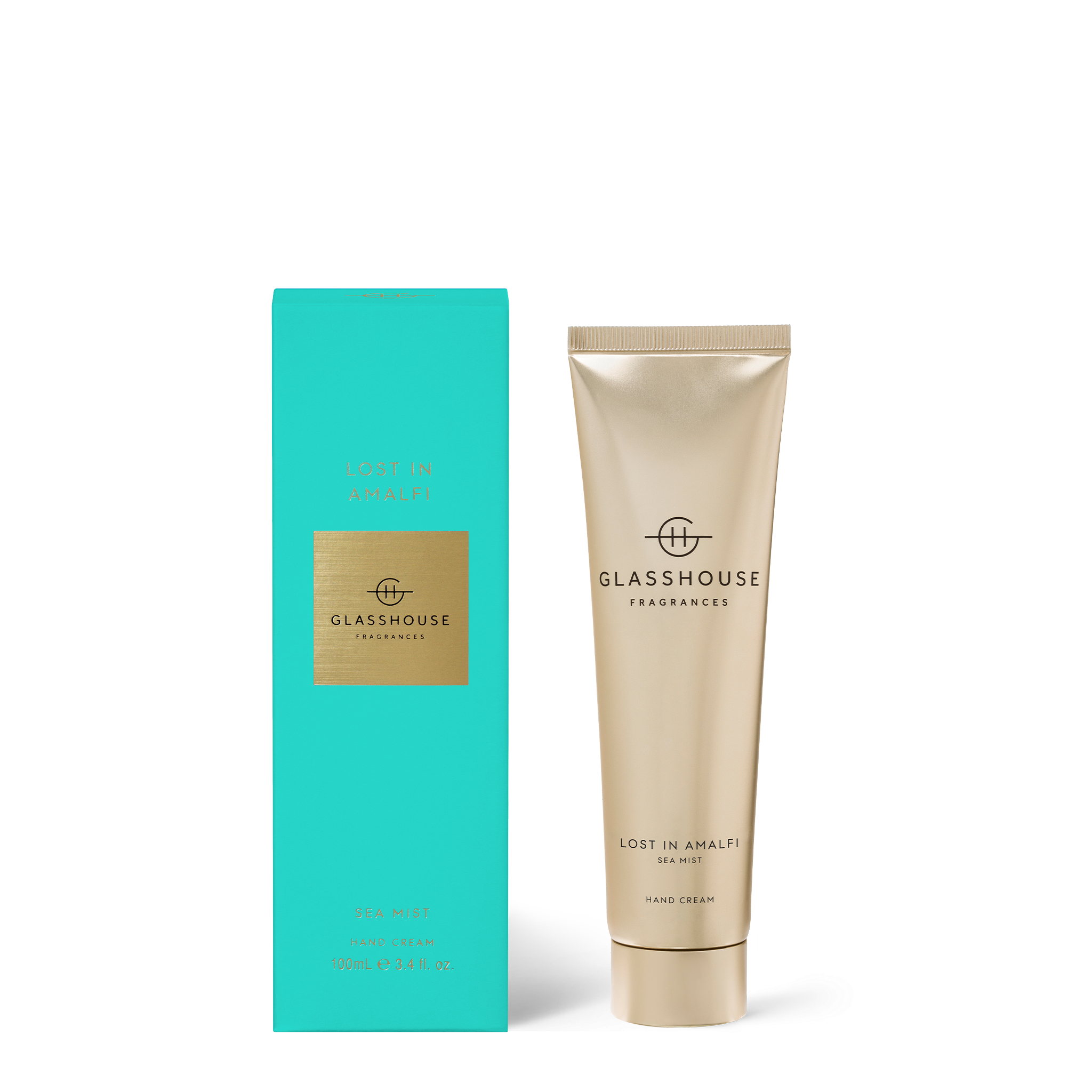 A pure fragrance Liquidless Diffuser. Set your Scent Scene alive with Scent Steams, a pure fragrance liquidless diffuser for a unique experience that's exhilaratingly potent. 
There's no wrong way to set your scene, experiment with multiple stems to create your own custom scent.Arouse your senses beyond the ordinary. 
 Scent Scene Duo: Bespoke Metal Vessel 
• 2 x fragrances of 5 scented stem 
• Refills: 5 x stems per fragrance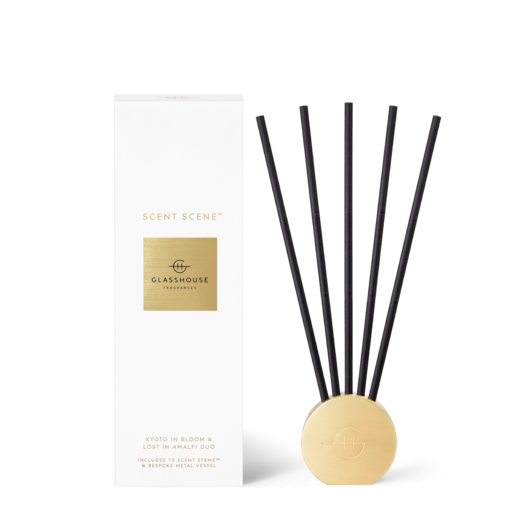 Flameless, continuous fragrance delivery to make any space in the home smell divine. We want you to love every moment of our fragrance diffusers. 
Glasshouse Fragrances are made using only alcohol, fragrance and water, and are provided with only the best quality reeds which diffuse a fragrance that is generous and complex. 
Be sure to flip the reeds regularly to get the most enjoyment from the diffuser. 
 • 25ml Fragrance Diffuser with Vessel and reeds