ELEVATION with Platform Lid
About YANKEE CANDLE® Elevation Collection with Platform Lid
We're excited to introduce our newest decorative candles, the YANKEE CANDLE® Elevation Collection with Platform Lid. Experience the fragrance intensity you desire with your choice of 3 wick candles, 2 wick candles, and single wick candles. The innovative lid doubles as an accessory, fitting perfectly under the square candle to create a platform. 
Our natural candles are made with pure extracts and oils for nuanced, complex fragrances. Extra-thick, quality glass candles have versatile décor appeal. With their artistic illustrated labels and distinctive, sleek silhouettes, these square glass candles are sure to become your new go-to favourites.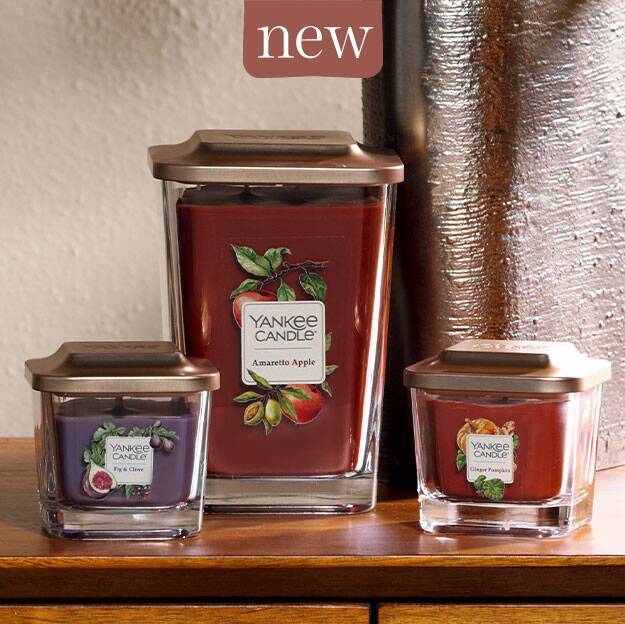 Discover the New Shape of Fragrance
Discover the soft corners and updated, tapered silhouette of our square candles—perfect for showcasing your style in every room. The quality thick-cut glass adds impressive dimension, making these square candles perfect for any décor and every room, whilst delivering room-filling fragrance.

Innovative Lid Becomes the Candle's Base
The unique lid fits perfectly under the candle to create a sculpted platform base. This clever design enhances the sleek silhouette and showcases the unique, illustrated labels, creating an inviting warmth.
All-New Fragrancesin Décor-Fresh Hues
Discover distinct, nuanced fragrances designed to create a welcoming home. Multiple wicks enhance the room-filling fragrance experience and create a clean, even burn. In soft, décor-friendly colours, these candles are right for any home, in every room.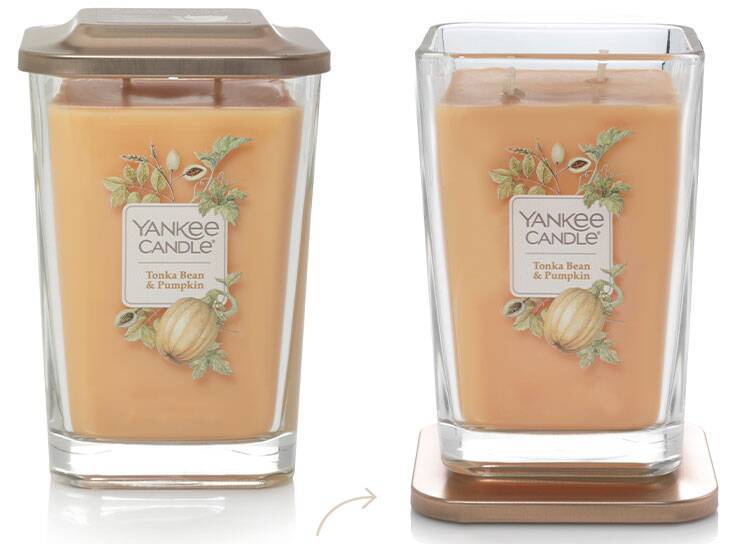 Lid fits nicely under the candle